Awards
RBM OF ATLANTA, INC. HONORED AS MERCEDES-BENZ BEST OF THE BEST DEALER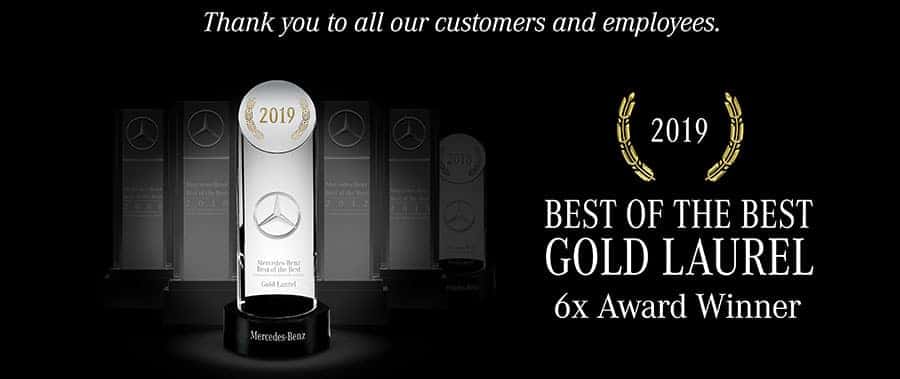 (ATLANTA, GA), (January 29, 2020) – Mercedes-Benz USA (MBUSA) announced today that RBM of Atlanta, Inc. of Sandy Springs, GA has received the prestigious Mercedes-Benz Best of the Best Dealer Recognition Award based on its outstanding performance in 2019. RBM of Atlanta, Inc. was presented the extremely prestigious award as a tribute to its success as an independent entrepreneur who routinely exceeds the expectations of Mercedes-Benz owners."We are extremely proud to win this prestigious award for 2019 and become a 6 time winner", said John Ellis, President of the RBM of Atlanta, Inc. The award, which is presented annually, goes to top performing Mercedes-Benz dealerships in the nation for demonstrating superior performance in various areas of their business, including customer satisfaction, new vehicle sales, certified pre-owned sales, vehicle service, leadership and management, parts operations, and market penetration. In 2019, only 52 out of 383 (less than 14% of dealers) Mercedes-Benz Dealers in the US received this prestigious award. RBM of Atlanta is proud to have won this award 6 times: 2006, 2010, 2012, 2015, 2018, and 2019.
Thank you to our loyal customers and employees. You are the ones that have made this award possible.
See a list of all the Gold Laurel winners below.